As the leaves change colors and a cool breeze sweeps through the air, there's no better way to embrace the spirit of fall than with a warm slice of pumpkin bread. But what if we told you that you could enjoy this beloved seasonal treat without compromising your commitment to a healthy diet? That's right, our High-Protein, Low-Carb, Low-Fat Pumpkin Bread recipe is here to satisfy your autumn cravings while providing the protein punch your body deserves. We're able to achieve this by swapping out better-for-you ingredients and using Isopure's Zero Carb Creamy Vanilla Whey Protein Isolate.
This delectable pumpkin bread is not your average sugary indulgence. Instead, it's a wholesome and nutritious alternative that celebrates the essence of the season, thanks to the rich, earthy flavor of pumpkin puree and a carefully selected blend of high-protein ingredients. Whether you're a fitness enthusiast looking to boost your protein intake or simply seeking a guilt-free way to enjoy the flavors of fall, this recipe is designed to cater to your cravings while keeping you on track with your health goals.
So, preheat your oven, gather your ingredients, and get ready to bake up a batch of High-Protein Pumpkin Bread that will fill your kitchen with the comforting aroma of autumn and leave your taste buds delighted. Let's embark on a culinary journey that marries the goodness of pumpkin with the benefits of high-quality protein, all in one delightful loaf. It's time to savor the season while staying true to your commitment to a healthier you.
This is adapted from Oh Snap Macros Protein Banana Bread
Nutrition
| | |
| --- | --- |
| Calories | 130 |
| Total Fat | 1g |
| Total Carbs | 18g |
| Fiber | 2g |
| Sugar | 8g |
| Protein | 13g |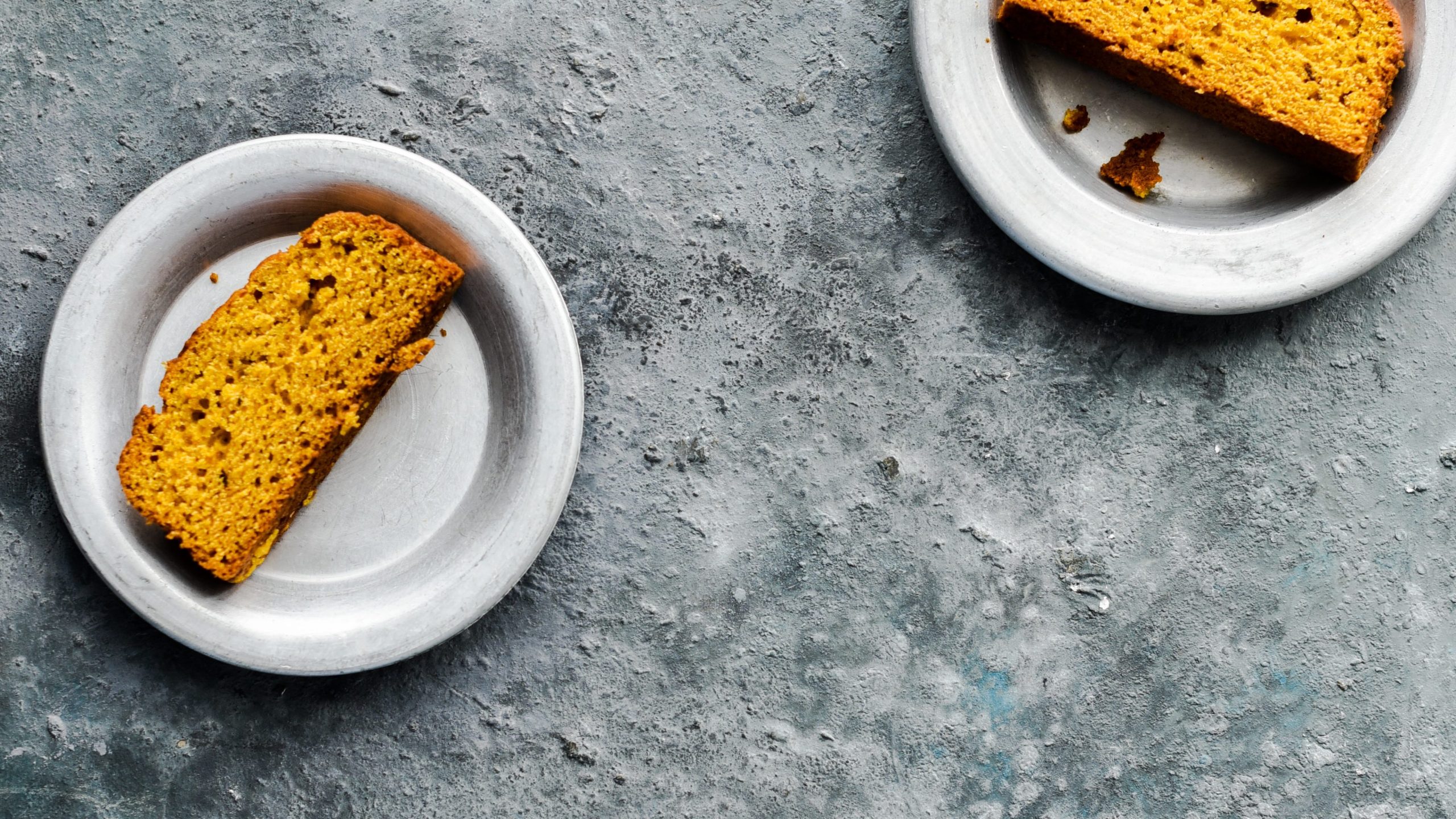 Protein Pumpkin Bread
Ingredients
Dry Ingredients
1

cup

whole wheat flour

120g

1

cup

Isopure Zero Carb Creamy Vanilla Protein Powder, or other vanilla protein powder

90g

1.5

tsp

baking powder

1/2

tsp

baking soda

1/4

tsp

salt

3

tsp

pumpkin spice blend
Wet Ingredients
1.5

cups

pumpkin puree

400g

1

cup

plain non-fat greek yogurt

224g

1/4

cup

unsweetened applesauce

67g

3

tbsp

honey

63g

2

large eggs

1

tsp

pure vanilla extract
Pumpkin Spice Blend
1

tbsp

ground cinnamon

1

tsp

ground ginger

1

tsp

ground nutmeg

1

tsp

ground allspice or cloves
Optional Add-Ins
1/2

cup

walnuts chopped

1/2

cup

dark chocolate chips

3/4

cup

blueberries
Instructions
Begin by preheating your oven to 350 degrees Fahrenheit. Prepare a loaf pan by either greasing it with non-stick cooking spray or lining it with parchment paper.

In a large mixing bowl, combine the pumpkin puree, greek yogurt, applesauce, honey, eggs, and vanilla extract. Mix these wet ingredients until they are well incorporated.

In a separate bowl, whisk together the whole wheat flour, protein powder, baking powder, baking soda, salt, and cinnamon until they are thoroughly combined.

Gradually add the dry ingredient mixture to the bowl of wet ingredients, stirring until just combined. Be careful not to overmix the batter, as doing so can result in a denser bread. If you're including them, gently fold in the chopped walnuts or dark chocolate chips.

Pour the prepared batter into the loaf pan, using a spatula to smooth the top evenly.

Bake the bread in the preheated oven for approximately one hour, or longer if needed. Check for doneness by inserting a toothpick into the center; it should come out clean or with just a few moist crumbs. If the top is browning too quickly, you can shield it with a piece of aluminum foil.

Allow the freshly baked pumpkin bread to cool in the pan for around 15-20 minutes. Afterward, transfer it to a wire rack to cool completely.

Slice into 10 equal slices at approximately 95 grams per slice.