As Instagram surpasses its parent company Facebook in popularity, there's been a renewed interest to create additional channels for future monetization. With the amount of success influencers and brands have had on the platform, compared to other social media networks, the ability to buy directly through Instagram is a logical path to go down.
This first manifested itself letting select brands add tags to their products on sponsored posts. Tapping on the image would reveal the tags which you could tap to purchase the product through the brand website.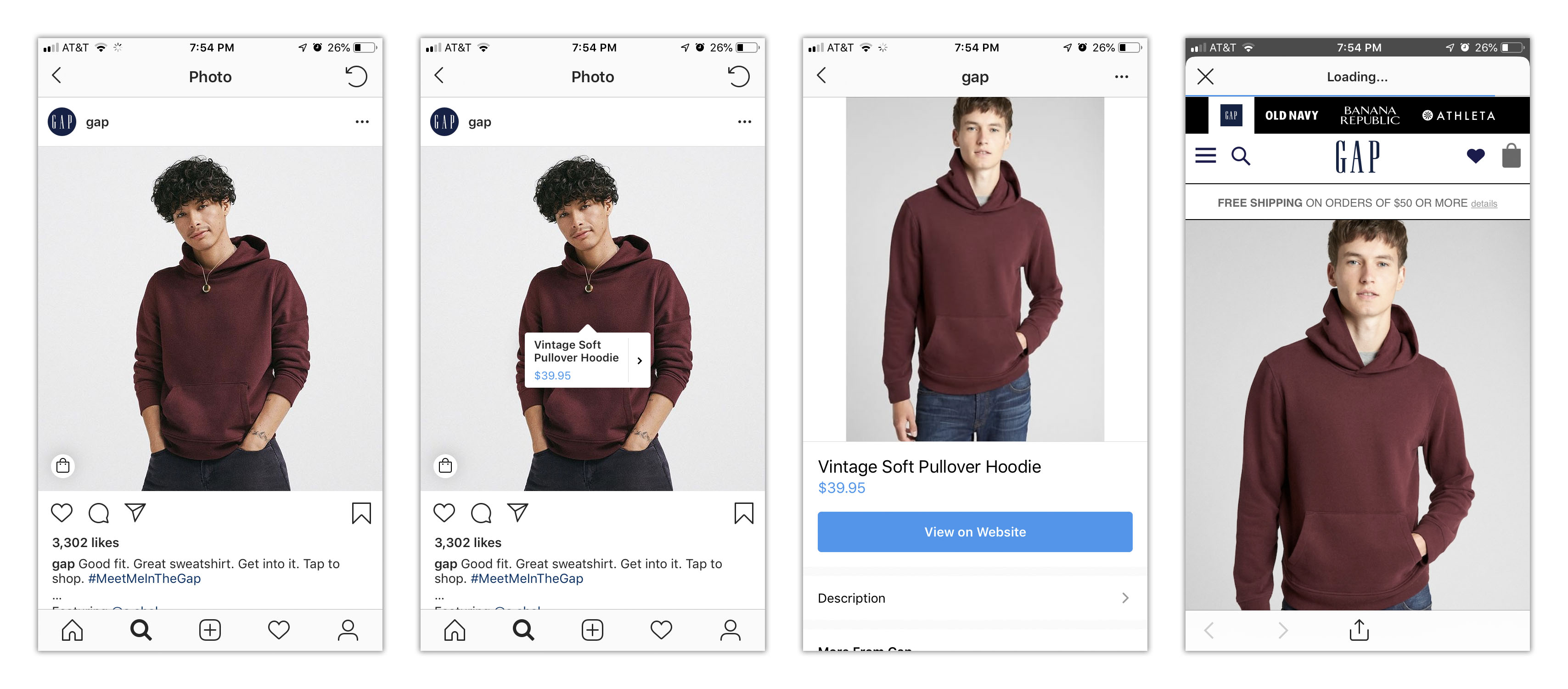 This feature has since been opened up to more brands and influencers to use, in both regular posts as well as the successful story feature brought to the app two years ago. The fact that they have continued to build out this feature would indicate they are pleased with the engagement they are getting. It is unclear if Instagram is generating revenue through this right now, but even affiliate fees could add up to substantial revenue.
Reports in September indicate that Instagram intends to 'unbundle' this shopping feature into a standalone shopping app, but is that really a good idea?
Creating a social media app that maintains its popularity is hard to do. To do it twice would be a new record. Even beyond social, some of the biggest tech companies in the world have had major issues unbundling features into standalone apps. Facebook's Messenger would be one of the biggest success stories of this, but there were several failed interactions of it beforehand (Slingshot and Rooms) and they literally had to take the messaging feature out of the native app to get traction.
In 2014 Dropbox created Carousel as a standalone photo backup and management app. The goal was to create an effortless experience to centrally managing pictures uploaded from multiple devices, in return photos take up a lot of storage space which would entice users to pay for additional storage. It made a lot of sense in theory, but failed to A) gain new users from other cloud storage companies B) move users from Dropbox to Carousel. They failed to factor in the effort and cognitive dissonance that consumers would face in making these changes.
As an Instagram user, I could see this going the same way as what happened with Dropbox's Carousel. Instagram relies on brands to buy advertising to make money. As much as people say they hate advertisements, what they really mean is they hate advertisements that are intrusive and don't fit in with the context of the situation. Good ads on Instagram look like native content and the way they have added shopping into the app is near seamless. Forcing brands or users into a new app is definitely intrusive and fractures the user experience.