There are an innumerate number of guides out there on couponing and investment apps. I've found most of them to not be helpful, as they suggest things I either already know, or take too much time and don't work with my lifestyle.
This is a no-nonsense guide to saving money for busy people. It prioritizes high impact areas to save and is based off the spending habits of Millennials.
These are all apps and programs that I actively use and have hand picked out of the hundreds or thousands out there. What's crucial to keep in mind is the compounding effect between them and opportunities to double dip.
I've broadly broken my tools into four categories: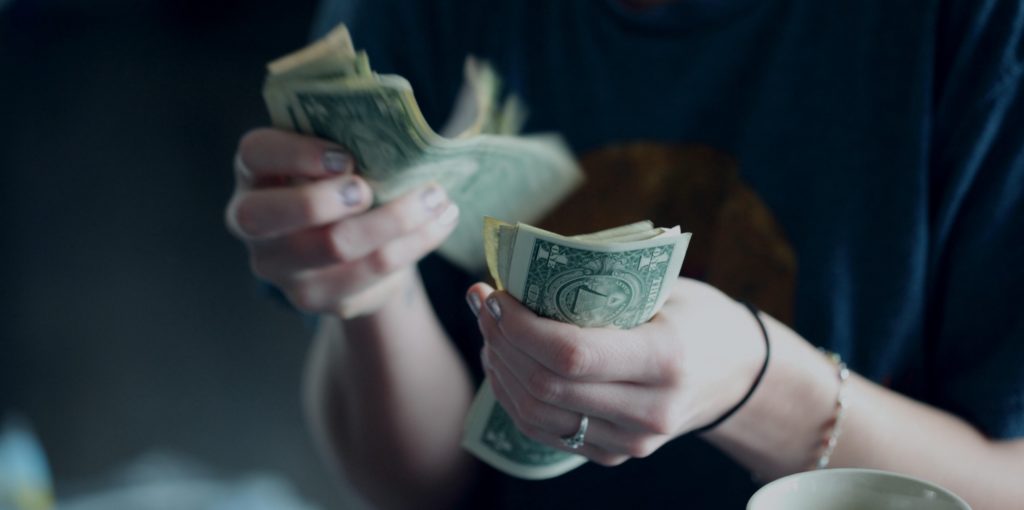 Banking
1. High-Interest Bank Account
A high-interest saving (or checking) account is my top tip to save more money. Simply put, these accounts help your money grow fast. That's because it multiplies all of the other actions you're already taking. High-interest savings accounts offer interest rates in the 2.00-2.50% range. That adds up to $20 per $1,000 in your account over the course of the year.
Here are two great offers to start with:
Sofi — offers a 2.25%* interest bearing checking account with no minimum deposit.
Barclays Online Savings — account offers over 2%* interest with no minimum deposit.
*these rates change frequently depending on market conditions.
2. Student Loan Refinance
Student loan refinancing is a pretty standard strategy most people will bring up, but one thing I want to bring to attention is the promotions that banks will run on refinancing. While you should probably always go for the best refinancing rate you're offered, keep an eye out for mailings or online ads for gift cards or cash back. If you've put off refinancing for years already, it might be advantageous to see what promotions you can qualify.
Earnest, Sofi, and a number of other online lenders offer cash bonuses of $200+ for loans over $20,000. I have even seen promotions from Citizens Bank for a $1,000 Apple gift card (half price MacBook anyone?).
3. High Reward Credit Card
Throw out your 1% cash back credit cards, and see the world of rewarding opportunities out there. Similar to a high-interest bank account, a rewards credit card is a multiplying effect to other actions you're taking.
There are entire guides breaking down the pros and cons of each high reward credit cards, so if you have something particular you're looking for, I suggest checking out one of those guides. After personally looking through them all, I've found the best card for my spending habits is the Barclays Uber Visa Card. Here are some of the rewards details:
$100 sign up bonus for spending $500 in 90 days
4% cash back on restaurants and UberEATS
3% cash back on airfare, hotels and travel agencies which includes sites like Airbnb and VRBO
2% cash back on all online purchases and Uber services
1% cash back on everything else
$50 Online Subscription Credit Anniversary Benefit (Netflix, Amazon Prime, Hulu, etc.)
Supplemental cell phone insurance, when bill is paid with card
Receipt Apps
4. Ibotta
Earn cash back on everyday purchases right from your phone. Ibotta started as a grocery store rebate service and has since branched out to off cash back on hundreds of brands in store and online. Simply select the offers for items you plan to buy and scan your receipt at the end of your shopping trip. Cash back will appear on your account within 24 hours and you can transfer it out by Venmo. My reasons for suggesting this app over the handful of competitors is threefold: constant new offers/promotions, cash back on alcohol, and cash back on "any item" purchases.
They're always offering promotions (extra $5 when you redeem 10 offers) and adding new retailers ($1 cash back on Uber rides).
Going to a party? Check out the app for cash back on beer, wine, and spirits that range from $2 to $10.
"Any item" rebates come in two forms.
Any item in a category, such as $0.25 cash back on any apples
Any item in the store, such as $0.25 cash back for scanning your grocery store receipt
5. Fetch
Fetch is another grocery store rebate app like Ibotta, with two big differences. You don't have to select offers ahead of time, you just take a picture of your receipt and send it in to process. They don't offer cash back, you can redeem your points for gift cards. They reward far less on an item basis than Ibotta, but you can generally get more points overall so it's worth the slight effort of using the app.
6. eBates/Rakuten
Rakuten (formerly eBates) offers cash back on online purchases at over 2,500 stores. These range from the big guys like Amazon and Walmart to niche sites like Warby Parker and Barkbox.
I suggest getting the browser extension and app for your phone so that you never miss an offer, because they're always new ones being added and some are ones I would never expect. For example, right now they're offering cash back on Lyft. It's pretty low at $0.25 per ride, but if you take two Lyfts a week, that adds up to $26 over the course of the year.
Credit Card Monitoring Apps
7. Drop
Their slogan is "Supercharge your credit and debit cards," which similar to Ibotta and Ebates, gives you cash back on purchases you make. However, the big convenience add is your cards are connected directly to the app. You can select five retailers and restaurants that you shop at the most often and you will automatically accrue points for purchases you make there. It includes places like:
Chipotle
Uber
Starbucks
Target
Dunkin
Trader Joes
The downside is you cannot change these retailers after you setup your account, but there are plenty of other rotating offers you can take advantage of. The other downside is you can only redeem your points for gift cards, so no cash back, but there are dozens of options to choose from.
8. Dosh
Very similar to Drop, Dosh connects directly to your debit or credit cards. These offers include both national chains but also a lot of local restaurants. The local restaurants and bars are the big advantages here. Have a date or going out with friends? Pick someplace on the app and get some nice cash back towards your meal. Also, they do offer straight cash back which is an advantage over alternatives.
9. Uber Local Rewards
Automatically connected to the cards on your Uber account, you do need to complete a signup process to begin getting rewards. They have fewer offers than Drop or Dosh, but the high reward percentage and automatic nature make this a must-have. Your reward comes in the form of a credit to your Uber account. Local restaurants usually have 7-10% credit back, so rewards stack up fast if you can keep up with the rotating offers.
10. iDine Rewards
iDine is an old school website that seems to have fallen out of favor with all the new phone apps. Don't count it out though, with a tiered 5-10% cash back you'd be hard-pressed not to find some good local spots on here to hit. Tied to your credit or debit card, rewards accumulate automatically, so even if you don't go out of your way to visit a restaurant from the site you might get a pleasant surprise in the form of a $20 Amex gift card.
I tend to find the places listed on here are older, established restaurants in the $$$ range. So a great resource to use when picking out a spot for a date you want to impress.
Miscellaneous Apps
11. Pint Pass
Get $2 in credit for every brewery you visit by answering a few questions about your experience. The credit can be used as an electronic gift card for future brewery tabs. At $2 a pop, the rewards can add up fast.
12. GymB
Still in beta testing, this app reimburses you for your gym membership. It seems like they reimburse you up to half of what you pay as your monthly membership fee. So for my Planet Fitness membership of $10 a month, I receive about $0.40 per visit, up to three visits a week. As of the beta release, you can use the credit to buy fitness related products in app such as supplements, protein powder, water bottles, and bags.
13. Joyride Trivia
There are probably 100 trivia apps out there at this point, but what sets Joyride apart is it's based on your Uber rides. Connect Joyride to your Uber account, and when you get into the car you'll get a push notification that it's time to play. Answer 10 questions right, and your ride is covered. From my experience, the questions lean heavily towards actors and movies. If you have an Uber XL full of people, you have a pretty good chance of winning.
14. Target Cartwheel
Target is a great one-stop-shop and cartwheel offers deals on a huge range of products. This another instance of double, or even triple, dipping in the savings area. Target Cartwheel + Drop + good rewards credit card (or Target Card) and you could save over 10% on your total purchase.
15. Givling
Another new trivia app to the market, this daily trivia game is a contest to get your student loans or mortgage paid off (up to $10,000). You're put on a team with two other people, and the top team each round splits the prize. There are also random drawings on a frequent basis just for playing, so even if you're bad at trivia (like me) you still have a chance.
16. GasBuddy
Put in your destination and GasBuddy will find the cheapest gas on the route. Google Maps does this to an extent, but I have found Gas Buddy to be far more accurate. They also offer trip planning tools to find the best places to stop on long haul road trips. If you're really looking to save, you can also get a GasBuddy card that can be hooked to your checking account and save you 5 cents on every gallon of gas you buy.
17. Spot Hero
I used to hate going into the city, especially when there are big events going on. $50 to park my car just because there's a Red Sox game going on? No thanks. Reserve your parking space ahead of time, or see which local garages are offering the best rates. They also automatically extend your time and can show you the best places for overnight parking as well.