The saying 'a picture is worth a thousand words' comes to mind when thinking about marketing and Instagram. Pictures do a great job communicating a lot of information in a compact form. This could explain why many brands and businesses are seeing great engagement on the platform. For many brands, Instagram has become a key marketing tool in reaching valuable potential customers. Here are some demographic statistics from Sprout Social on Instagram users:
59% of 18–29 year olds use Instagram.
33% of 30–49 year olds use Instagram.
38% of online women use Instagram.
28% of online men use Instagram.
39% of adults living in urban areas use Instagram.
32% of adults who make $49,999–$74,999 use Instagram.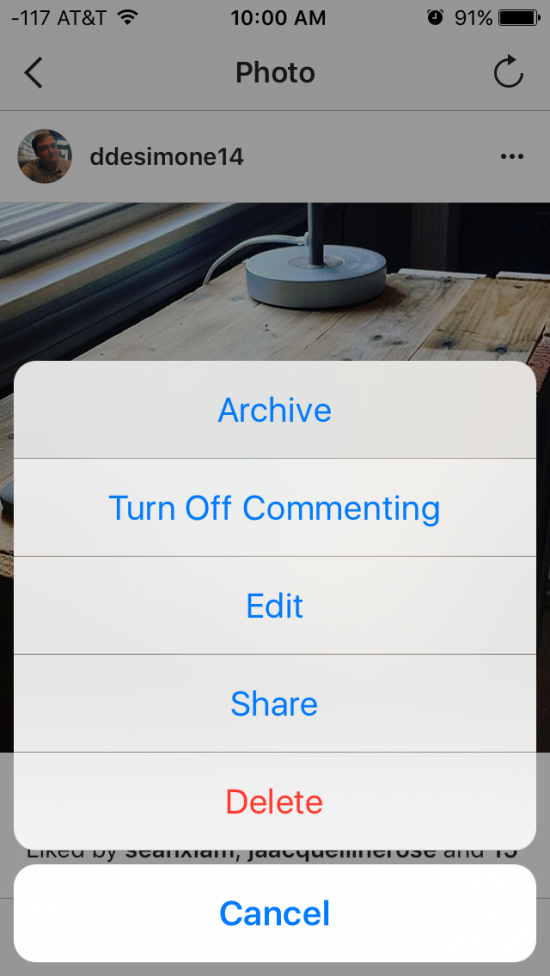 Due to the visual nature of the platform and high engagement rates, brands can have some big wins finding out how to best use Instagram for their business. Creativity on the platform is the best way to stand out from the competition. Instagram's new Archive tool could offer some creative marketing opportunities for brands and businesses.
I will go through the basics of the tool, but a full tutorial can be found here. First, select a post from your profile you wish to hide and tap the three dots in the upper right-hand corner. Tapping the 'Archive' option will remove the post from your profile while remaining privately accessible. Your archive can be accessed by clicking the clock looking icon on the top right of your profile page.
So how can you use Instagram's Archive tool for your business marketing?
Here are three options to get you started:
1. Instagram Takeover
Instagram take overs are mutually beneficial arrangements that allow you to collaborate and cross promote with other brands and their audience. With the rising popularity of Instagram stories, Instagram takeovers have a second wave of popularity coming. To separate yourself from competitors, and take things to the next level, archive all of your old posts (hopefully someday, this will be able to be done in bulk) and truly let this be a full account takeover. Hiding your old posts will circumvent any algorithm mishaps and make sure follower's feeds are seeing your current message.
2. Taylor Swift-esque Instagram Blackout
Rebranding? New product launching? Increase the suspense by archiving old posts. The point here is to get visitors to focus on a singular large message you are communicating.
3. Instagram Event Promotion
Taking inspiration from how teens and young adults are really using Instagram, sometime minimal posts on a profile go a long way. For bars or restaurants for example, there are only so many dimly lit food pictures your followers can take. If you do special events, archive your posts and put up a big 3 x 3 banner post on your profile. Oh, you do weekly events? No problem, post the 'banners' once and you will be able to hide and unhide them from your profile as needed.
Here is a great example of a full profile banner being used by Quay, a new restaurant that just opened in Providence, RI: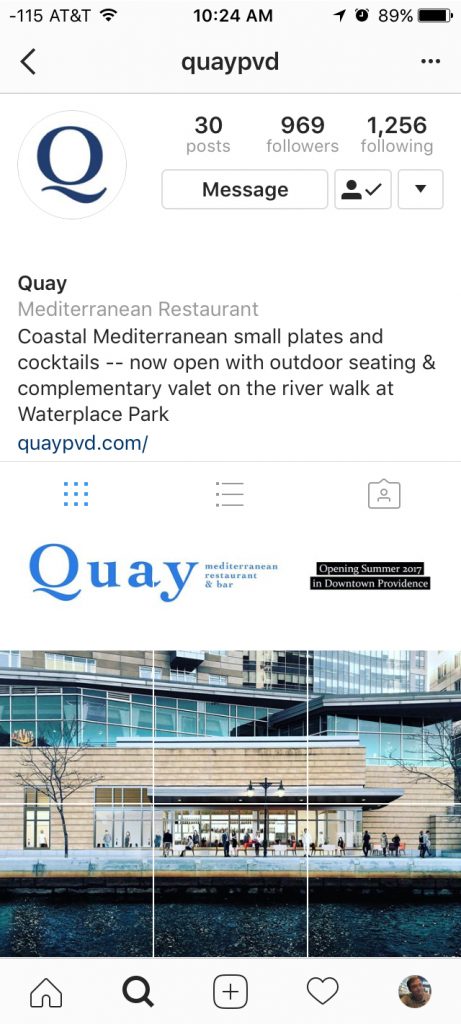 Like this post and want to see more like it? Let me know in the comments.
---
Did you know Amazon is taking on QVC? Or that mobile ordering can ruin your brand image?